Manhole Box Systems are lightweight shoring panels designed for use around manholes, pits and pump stations. These come in three sizes catering for different applications. All sizes of manhole units come in multiple widths.
For use in dig and place
Can be stacked
Allows faster manhole construction without the need for the worker to enter the excavation.
As is required for installing in dig and push on installation or removal.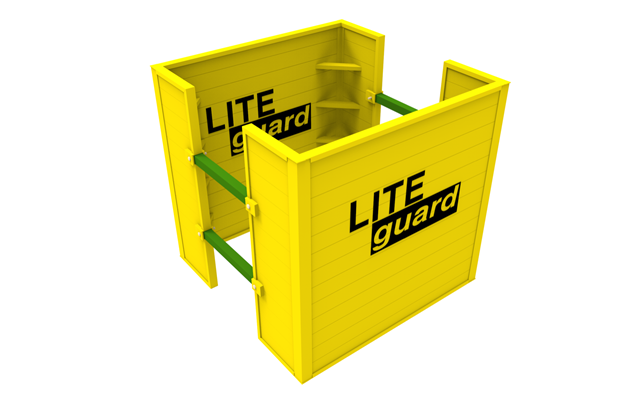 LITE guard Manhole Box Specifications
Panel Type
Panel
Length
Panel
Height
Safe Working
Load (kN/m²)
Panel Thickness
Under Strut
Clearance
Internal Clearance
Strut to Strut
Total unit weight incl.
1000mm struts
Unit
2000mm
2000mm
30
56mm
560mm
1800mm
400kg
Unit
2400mm
2400mm
90
90mm
1150mm
2200mm
1000kg
Unit
3000mm
2400mm
60
90mm
1150mm
2800mm
1183kg