Welcome to LITE Guard UK
LITE guard are specialists in excavation shoring. As safety on the work site is always paramount LITE guard has designed an extensive range of trench shoring products and accessories designed to make working in and around trenches safer and easier.
Our range includes; aluminium trench shoring, trench shields/sheets, manhole boxes & shields, soldier sets, access platforms, hand rails, trench bridges and all trench protection products. We have the capability to make unique one-off shields from our propriety extrusions, eliminating a lot of engineering for one off shield designs.
All panels come with a Compliance Plate, including a QR Code.
Trench Shields are often called Trench Boxes, Boxes, Sheets, Shutters, Plates or Frames.
LITE guard trench shoring has been on the market and used successfully around the world for the last 20 years.
LITE guard is now manufactured in the UK by Leeds Welding Company. With Leeds Welding taking on LITE guard you are now assured of continuing supply and support.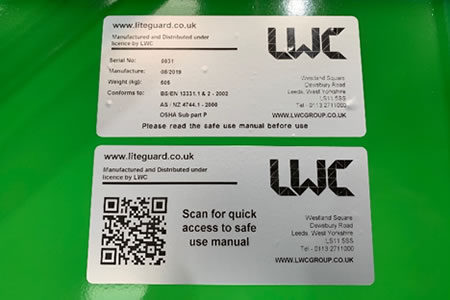 LITE industries is proud to announce LWC Group as the new UK Distribution for it's LITE guard branded trench shields and trench shoring accessories. Make sure you talk to the team at LWC for all your trench safety needs.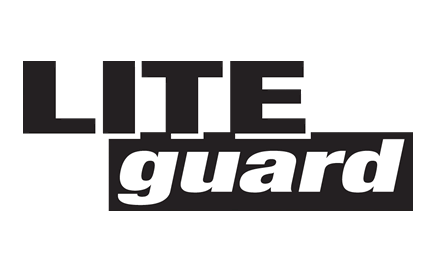 LITE guard will soon be available in Europe via AllRound trench shoring in Austria, they are building the first units as we speak.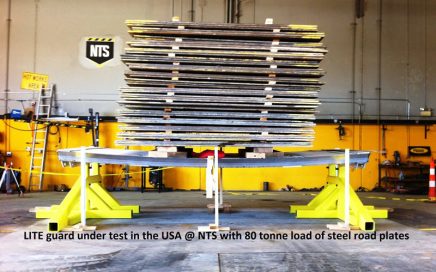 LITE guard aluminium panel has only deflected 75mm with 80 tonnes of steel road plates, point loaded on the panel. The Exclusive  design of the LITE guard extrusions is what gives LITE guard the highest strength to weigh capacity.